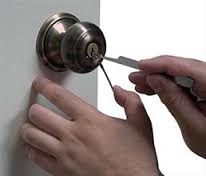 Locks just like everything we own in life can get broken or become outdated. Locks aren't a pair of old shoes with a hole you deal with until you really need to get a new pair.  It protect's your family and priceless personal belongings and cannot wait to be fixed or replaced at the last minute. Here at Safety First Locksmith, we understand that having an issue with a lock can be a matter of crisis. It needs to be done as soon as possible that is why here we make sure we get a technician out to you in just about no time at all. That's right just about no time at all! We're able to get a trained and experienced technician to your exact location just 20 minutes after the call is dropped with a member of our dispatch team.
Speedy services 24 hours/7 days a week
Not only do we have fast arrival time, we are available 24 hours a day 7 days a week. You can trust that we will answer the phone to help you no matter the time of day or night.
We are also able to give you an estimated price over the phone. Our price's range from house lockouts to getting your locks repaired.
Not to mention we are able to help with any locksmith situation you need from opening a locked house door to changing or rekeying a lock for you. We can even install things such as intercom systems and full camera security systems.
Friendly and efficient services
We always put our customer first and that is why we are open 24/7. We know that emergencies can occur at any time.
No matter the job Safety First Locksmith can get it done in a timely matter at a price that just can't be beaten by any of our competitors.
Don't hesitate to pick up the phone and call Safety First Locksmith for any and all locksmith needs.