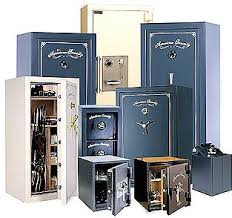 Here at Safety First Locksmith, we are proud to say we are able to work on any and all safes no matter the make or model or even the level of security.
We're able to help you out with any locksmith service such as house lockouts. If you happen to need a rekey or a lock change we are able to help you out with that as well.
If you need something like an intercom or camera surveillance system installed, we are also able to help out with jobs such as that.
Here at Safety First Locksmith we always put our customers first so knowing that locksmith emergencies don't just happen during the day we make our business open for phone calls 24/7.
Available When You Need Us!
We are available to answer your call 24 hours a day, 7 days a week, 365 days a year.
The technicians at Safety First Locksmith are geniuses in their profession. They are all certified, always on standby and able to help out with any locksmith need you may have.
Any Service, anytime!
We are able to get someone out to your location in 20 min with a member of our dispatch team. The technicians willingly help you out with any safe, lock or whatever service it is you need to be done.
If any questions that happen to pop up while our technician is there they will have no problem answering them. Your question can be about the current job or maybe a job that you're thinking about getting in the future. Maybe it has to do with your security, either way don't hesitate to give Safety First Locksmith a call today!